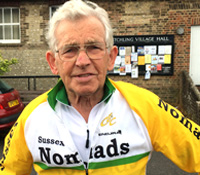 President - Alan Limbrey
Veteran racer and old-fashioned gentleman. Co-founder of the club and still spotted on the occasional club run.
Chairman & General Secretary - Will Faas
Will takes on the challenge of keeping order in meetings, coordinating the work of  other committee members and generally being the one with whom the buck stops. 
Treasurer & Membership Secretary - Steve Ratford
The Nomad responsible for looking after the club's finances. He's also the one who'll be gently reminding you to pay your subs each year.
Club Run Secretary - Mark Sturgis
Mark organises the programme of Sunday Club runs and maintains the database of club routes. 
Social Media, Communications & Marketing - Sally McSorley
Sally is the one who makes sure that the rest of the world knows what the Nomads are doing through our Facebook, twitter, instagram, strava and newsletter feeds.
Hill Climb Event Organiser - Alex Beyfus
Alex will be organising our main open event in 2018 - the annual hill climb on Ditchling Beacon on Sunday October 28th.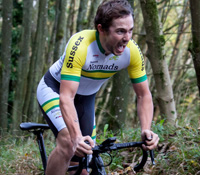 Club Kit Secretary - Jason Blenkarn
Hoarder of trophies and club kit. Get in touch if you want to look as good in the citrus palette of the Sussex Nomads. 
Stock Manager - Kevin Costello
Kevin is known for his smiley face and for supplying us with a Nomads changing room (which he also likes to call 'home'). Contact Kevin if you want to try on any Nomads kit or know what we have in stock. 
Website - James Hedley
Get in touch with technical queries regarding the website