Full adult membership costs just £20 a year
Buy a club jersey at the same time and your first year is free!
To ride with the Sussex Nomads you must have third party insurance. British Cycling, CyclingUK (formerly CTC) or (if you're over 40) LVRC can provide this, or your domestic insurance company may cover you as long as you are not riding competitively. As a club member, you can get 50% off your first year's membership of British Cycling.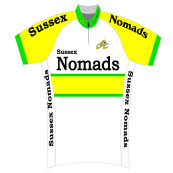 * (asterix) denotes mandatory field
Exclusive offers for members :
Get serious about training with a trainSharp fitness test to calculate your power and heart rate zones and show you how to address weaknesses and improve on strengths, for a club price of £150 (usually £180).
If you want to take the next step, trainSharp can devise a weekly bespoke training plan to suit your goals and aspirations and work with you to achieve them. Prices vary – you get a further £30 member's discount in each case.
Just say you're a Nomad when booking: www.trainsharpcyclecoaching.co.uk

You can get a Full Monkey service from the primates at Brighton Bike Monkey (seasonal checks, wheel truing, mech & bracket adjustments, regreasing and fitting any parts required, all on a same-day collect & return basis) for a special club price of only £39 (usually £60). Just say you're a Nomad when arranging a call.
www.brightonbikemonkey.co.uk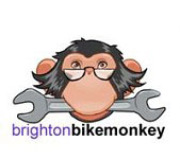 Enigma hand-build beautiful, shiny bikes locally, and will give you 10% off the price of a new bike or frame and all accessories. If you're just thinking about a new bike, they'll give you a frame fit or follow-up bike fit for £50 (usually £75) – free if you go on to buy a bike or a frame from them. Just say you're a Nomad when booking a visit.
www.enigmabikes.com
Coming soon – discounted osteopathy sessions at Sussex Osteopathy in Burgess Hill, sponsors of the Nomads Club10 TT series. Get your body back into shape with a 45-60 minute first consultation for just £32 (usually £42).
www.sussexosteopathy.co.uk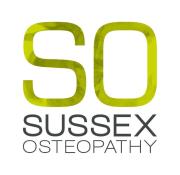 Local heroes Proper Cycling & Coffee will give you 10% off your coffee shop or servicing bill if you show your Nomads membership card. Club prices range from £22.50 for a gears & brakes service up to £108 for a full overhaul.
www.propercycling.co.uk
Julie Watson is in the final year of her BTEC level 6 Diploma in Advanced Clinical and Sports Massage. She is qualified to level 5 in advanced clinical massage and myofascial release techniques, with eastern techniques such as Amma and Acupressure.
Julie is particularly looking for people with injuries who she can work with for a number of weeks as case studies for her course, but she also offers individual treatments. Sessions for club members cost just £35 (usually £45).
Contact Julie on 07547 933670
Sussex-based sports food people Totally Fuelled sell most brands of bars, gels, drinks and so on, and they'll give you 20% off your first order if you quote "nomads" in the coupon box at the checkout.
www.totallyfuelled.com